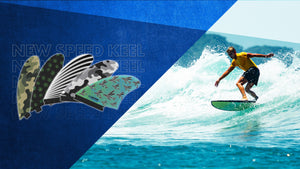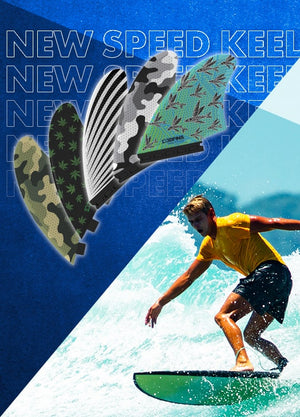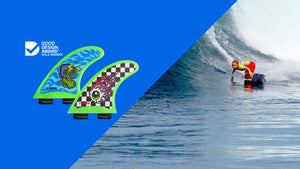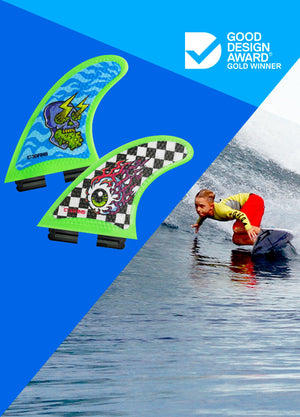 High Performance
Surfboard Fins
with Safety in Mind
Don't Take Our Word For It, Here Are A Few Satisfied Surfers That Believe 3DFINS Are The Best Surfboard Fins Available! Try Them Out Now And Tell Us What You Think.
AWSOME Fins!

Purchased a set of the new GOHARD Monster Thurster fins in FCS for my Softtop Mayhem Lost Fish and was really blown away with the fit and finish espically at such a great price! Obviously really like the look of the fins visually, but from a technical standpoint the design dimples are really amazing. Will definitely be looking at some Futures for my other performance normal poly boards next. Great job 3DFins!

Irv
High Quality, Awesome Design and Fast Delivery!

It was amazing to deliver such a short term, in spite of cross countries shipment(From Aus to Jap)! The team of 3DFINS are very polite response, and it makes me satisfied. As we know, the fins are awesome design, and more the fins can catch the water well. Totally I am very satisfied with all of them. I came to like 3DFINS more and more! :)

Yosuke
Try them!!

I use these as a quad setup for a Pyzel Astro Pop. I also bought another set as a thruster for a HPSB. All I can say is that the speed and lift is really noticeable!! So ouch so that my wife can tell when I didn't have these fins in, and she told me to go and buy more sets! LOL. These are awesome. Well balanced for carving and tight turns. They still slide, but only when I want them to. Totally worth it. Great job Mr. 3DFins 👏🏼

Cal
Twin fins fishy flying

Sweet drivey twin fins with killer graphics really lifted my old board to insane levels.

Shen E Mann
Kracken's are Killer

Got these futures fins for my daughter because she had grown out of her grom fins. First session, huge difference in the power of her turns. Threw a big spray on her first turn. Going to try some myself. Shipping was shockingly quick to the USA.

Paul Batchelor
Fast delivery, great product

I've only tried them on backhand at URBNSURF. They went great on my beat up vessel dark horse. They held nicely on my bottom turns, would release when I wanted them to at the top. Can't wait to pop them in my new board when it arrives.

Mark Buckle
Best Fin Yet

A mate told me to give 3D fins a go and I'm stoked I jumped on board to purchase the JOB fins!! So good in the barrel, more drive than any other fin I've had and really stable in sucky waves. Super fun in carves and snaps, with a great flex!! Stoked with them!!

Benjamin Carlyle
I pretty much sup surf most of the time.... shortboard a little when it gets bigger...Not alot of waves around here so we go to sri lanca about once a year.Got to say the 3dfins are probably the best sup fins i have tried... ever.  They give that loose feeling but still alot of control, and the speed... ahhh the speed is magnificent!! 😎They are just...in lack of a better word - PERFECT.

Nadav Sagie
Terry's Western Australian test run

I've used the fins on a 9ft board and a 7ft board in fat chest to head high conditions, both boards performed really well lots of bite as you go into the turns - all in all money well spent. Service was excellent fins arrived within 3 days of ordering I'll certainly be ordering again.

Terry Trathen
Our Best Selling Surfboard Fins, Featuring Our Patented Dimple Technology And Awesome Graphics, For Both FCS And Futures Bases. By Far, The Best Surf Fins You Will Ever Ride!
3DFINS is a world leader in high-performance surfboard fins. When the company was founded in 2011, we had one specific goal in mind, to design the best surfboard fins in the world. 3DFINS are designed for surfers by surfers in one of the world's surfing capitals, Australia's Gold Coast. It's the perfect location for research, development and testing of this innovative new surf fin design. Our prototypes have been put through serious trials by our team of top riders in all types of conditions, from friendly 1 ft beach breaks to 20 ft plus beasts and monster slabs.
It all starts with our patented Dimple Technology, the same as you find on golf balls. Dimples provide two main benefits, they reduce drag and improve lift. With that in mind, we applied this technology to our high performance surf fins. When you reduce the drag on your surfboard fins, you gain more speed, huge drive in your turns, which most importantly, helps you keep your speed. Maintaining your speed in turns keeps you in the wave's sweet spot longer, extending your ride and making them more enjoyable. From the moment you take off, you'll feel more speed, more drive, and more control on your first ride, you'll definitely feel the increased speed, drive, and control these fins give you and will agree that 3DFINS are the best surfboard fins on the market. 3DFINS are perfect for surfers of any level, age, and size. Most models are available in FCS or Futures bases in twin, thruster, quad, or 5 fin sets. Don't let your fins hold you back.